Study with Katherine
Along with being an active performer, Ms. Bell loves helping other aspiring singers find their unique voices.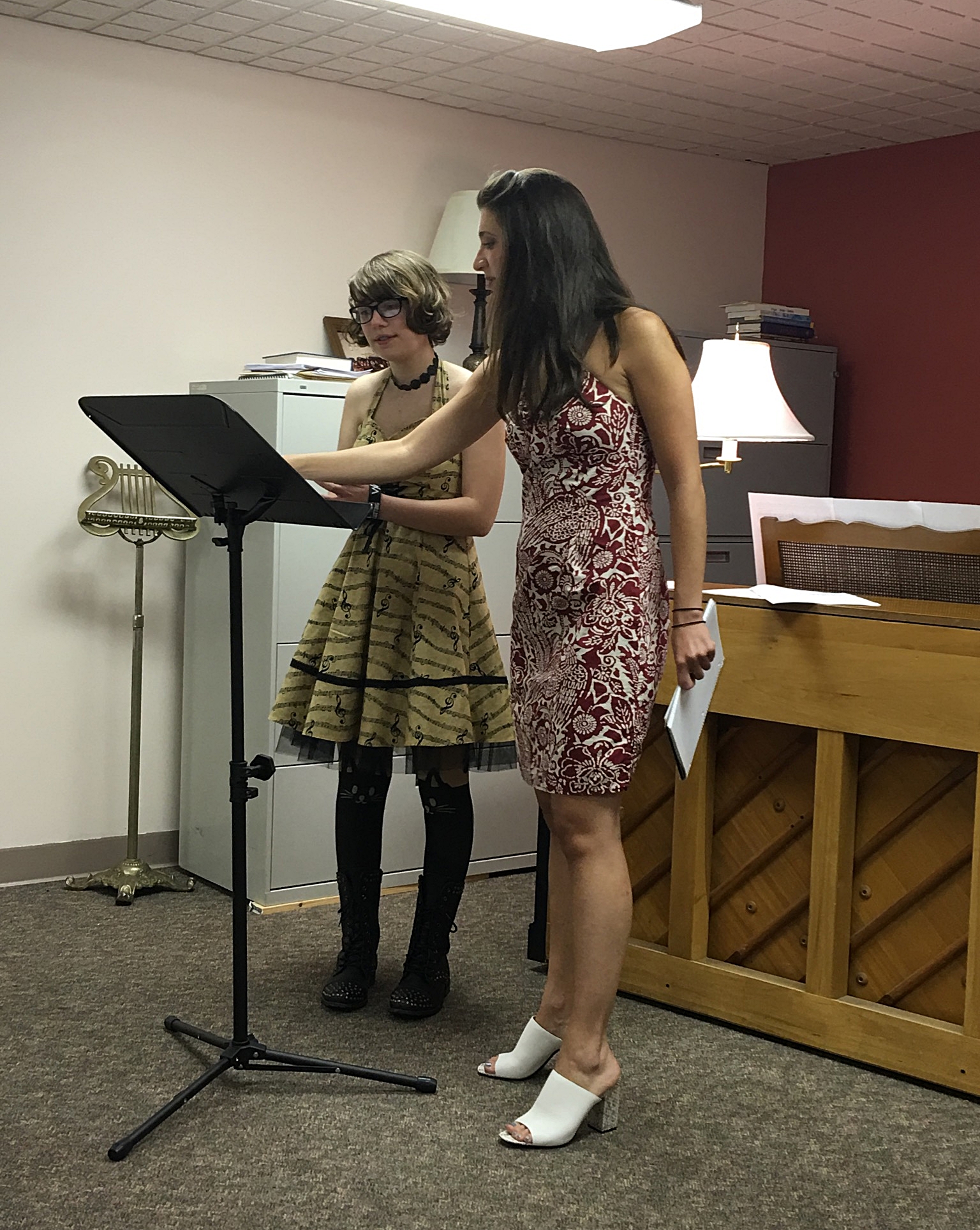 The benefits of taking voice lessons at any age are endless!
Studying voice and music cultivates discipline, self-confidence, creativity, and self expression along with countless other benefits! Most importantly, studying voice and music will leave you with a skill that will last a lifetime regardless of if you study for personal enjoyment or with professional aspirations.
Ms. Bell has taught students of all ages and abilities, ranging from young children to adults.
Students of Ms. Bell's studio study a wide array of vocal styles, ranging from pop and jazz through to musical theater and opera, always with the focus of developing and maintaining healthy vocal technique to ensure the long lasting health and beauty of each voice. Regardless of the genre, Ms. Bell encourages her students to use their voices to become artists and truly make music.
Ms. Bell has completed extensive training in voice pedagogy.
Through her performance and pedagogy training, she has acquired extensive knowledge about the vocal mechanism and special insight into how to teach proper singing technique. Ms. Bell holds a Master of Music degree in Vocal Performance with a concentration in Voice Pedagogy from Peabody Conservatory, and a Bachelor of Music degree in Vocal Performance from Temple University.
Take a look at what parents and students have to say about their lessons on the "Testimonials" page!